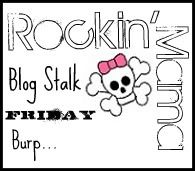 Go visit this hooker and find some kick ass blogs to stalk!
You can find my blog's Facebook page.
I'm also on The Twitter. I always laugh when people call it THE Twitter. I have THE Twitter. Is that like having the consumption? The vapors? I apologize, I got off topic.
And because I'm everywhere with my terrible grammar, find me on Google+.
Have an awesome weekend!