1. Fridays are the best and worst day of the week. The kiddos go to their dads which means I get a little break. But it also means that they're gone. That's never good.
2.
My kids and my boyfriend
make me terribly happy.
3.
Something that inspires me is
knowing my kids are depending on me and watching me go to school and work hard so I can take care of them.
4.
If I had the day off today I would
look for a new truck. Hopefully I can find one before my Jeep blows up and dies.
5. If I had to put a label on my home decor style, I would say my style is
uh, what's a home decor style. Just kidding. I don't think I can put a label on it, other than cheap Wally World furniture.
6. Concerning politics I would say I'm
actually pretty sick of politics. Blech
7. I'd like to go to
Jamaica
so I could
lay on the beach drinking beer and relax with my love.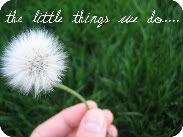 Click through to link up!