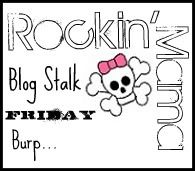 Click the button to stalk this bitch and find some other crazy bitches to stalk too!
Link up all your social networks whores!
Facebook
Tumblr
Twitter
Pinterest
Because I suck and I missed this the first time. Join this crazy bitch that does not in fact love poop and link up.
Have an awesome weekend whorebags. I'll be in class all weekend :(